If you've ever dreamt of experiencing the mesmerizing beauty of Niagara Falls, then you're in for a treat! With a diverse array of the best Niagara Falls tours available, you can explore this natural wonder from all angles, heights, and even speeds.
From iconic boat rides to spectacular helicopter tours, there's something for everyone. Let's dive into the various options to find the perfect Niagara Falls adventure for you!
A tour we think you'll love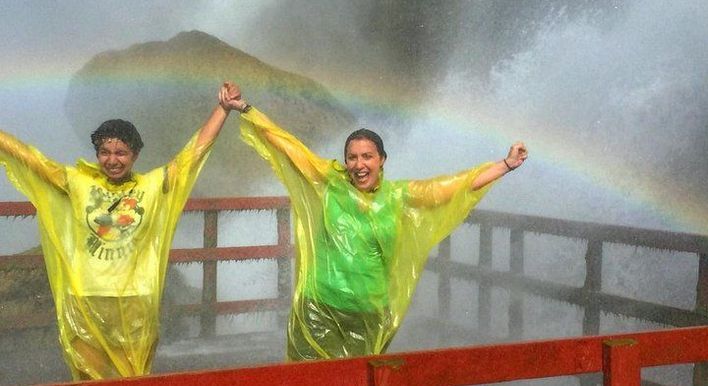 All American Private Tour
From $145
View tour
Top Niagara Falls Boat Tours
Imagine feeling the mist on your face as you sail close to the thundering waters of Niagara Falls. Niagara Regional Tours stands out among Niagara Falls boat tours, providing unforgettable close-up views, engaging audio commentary, and complimentary ponchos during your mist boat ride.
The Cave of the Winds Tour is a 2-hour journey that offers breathtaking views and enlightening audio commentary about the history and geology of the falls, while a complimentary poncho helps you stay mostly dry. Prices for this captivating falls boat tour experience start at $49.
Another iconic choice is the Maid of the Mist tour, a classic Niagara Falls experience. You'll glide through the waters, feeling the power of the falls, and the excitement of getting so close to one of the world's most famous natural wonders. Tickets for the Maid of the Mist tour start at $55.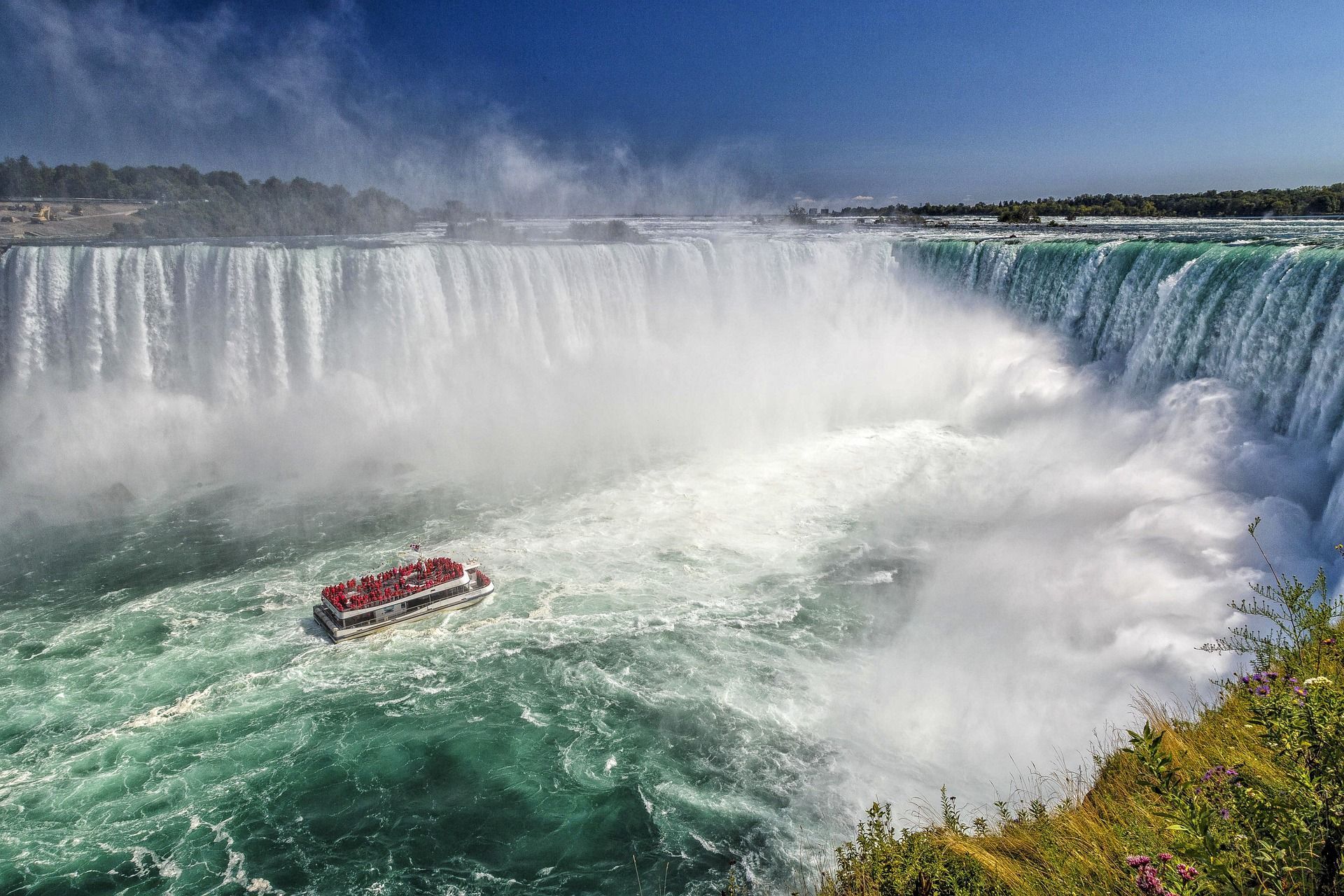 Thrilling Helicopter Tours
If a bird's-eye view appeals to you, helicopter tours present a spectacular aerial perspective of Niagara Falls and the surrounding landscape. Helicopter tours in Niagara Falls offer an exhilarating way to experience the majesty of the falls. Soaring above the cascading waters, passengers are treated to breathtaking views of the Horseshoe and American Falls, as well as the stunning Niagara Gorge.
The tours typically depart from the Niagara District Airport, and fly at an altitude of around 1,500 feet. This allows passengers to get a clear view of the falls and the surrounding landscape, including the city of Niagara Falls and the neighboring towns of Lewiston and Youngstown. During the flight, passengers can also expect to hear commentary about the history and geology of the falls, as well as interesting facts and anecdotes about the area.
Some tours also offer the opportunity to land on the Niagara River for a close-up view of the falls or to fly over the nearby Whirlpool Rapids. Overall, helicopter tours in Niagara Falls are an unforgettable experience that offers a unique perspective on one of the wonders of the natural world. Whether you're a local or a visitor to the area, it's not to be missed.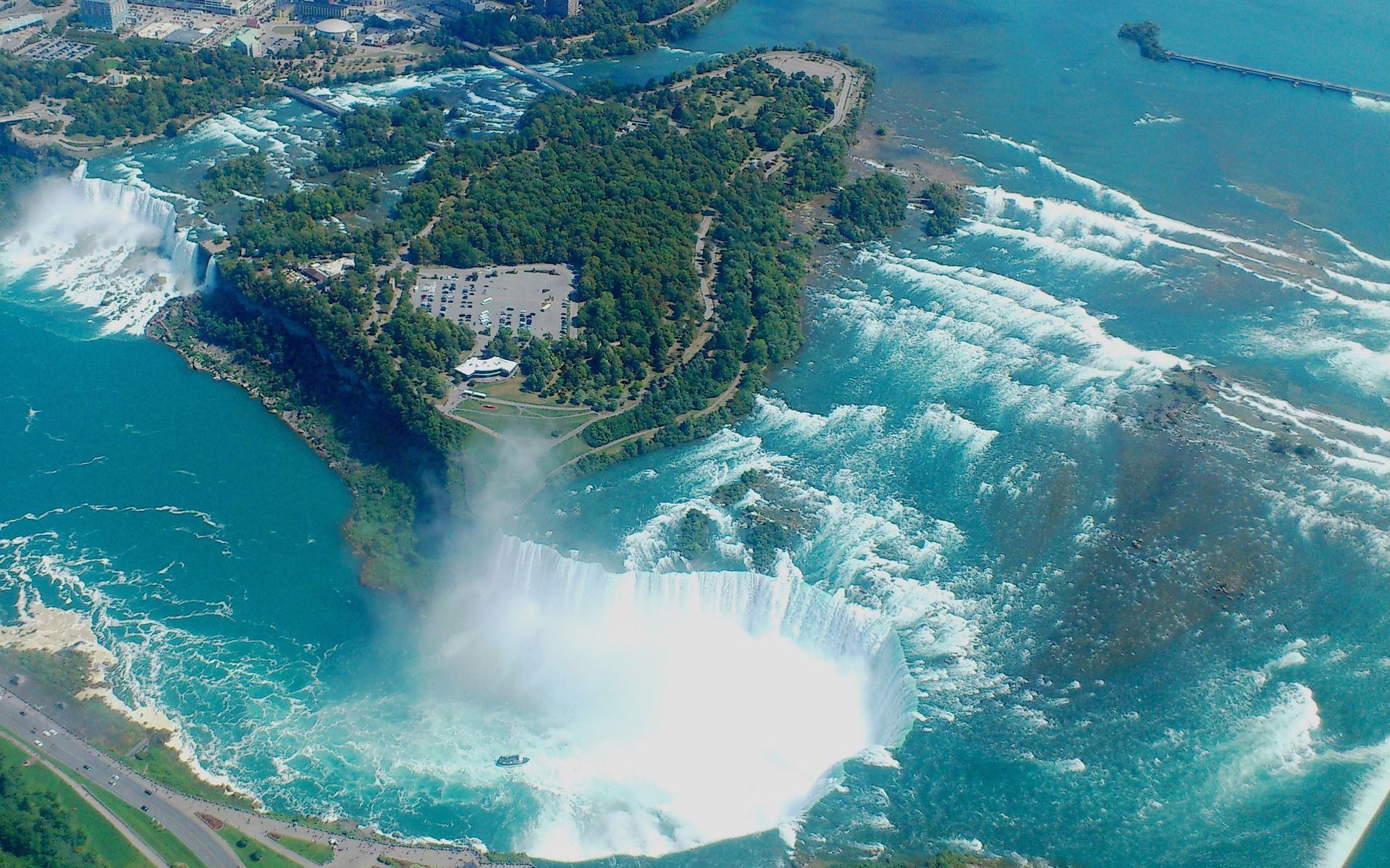 One Of The Best Niagara Falls Tour – Explore Niagara Falls At Night
Niagara Falls is one of the most iconic natural wonders in the world, and it's no wonder that it's such a popular attraction for tourists. One of the best ways to experience the beauty of Niagara Falls is by taking an evening illumination tour.
These tours take place at night when the falls are lit up with colorful lights. It's a stunning sight to behold, and it's sure to create lasting memories. In addition to seeing the illuminated falls, evening illumination tours also offer other perks.
For example, some tours include dinner or drinks, while others offer live music or other entertainment. If you're planning a trip to Niagara Falls, an evening illumination tour is definitely something worth considering. It's a great way to see one of the wonders of the world in a whole new light.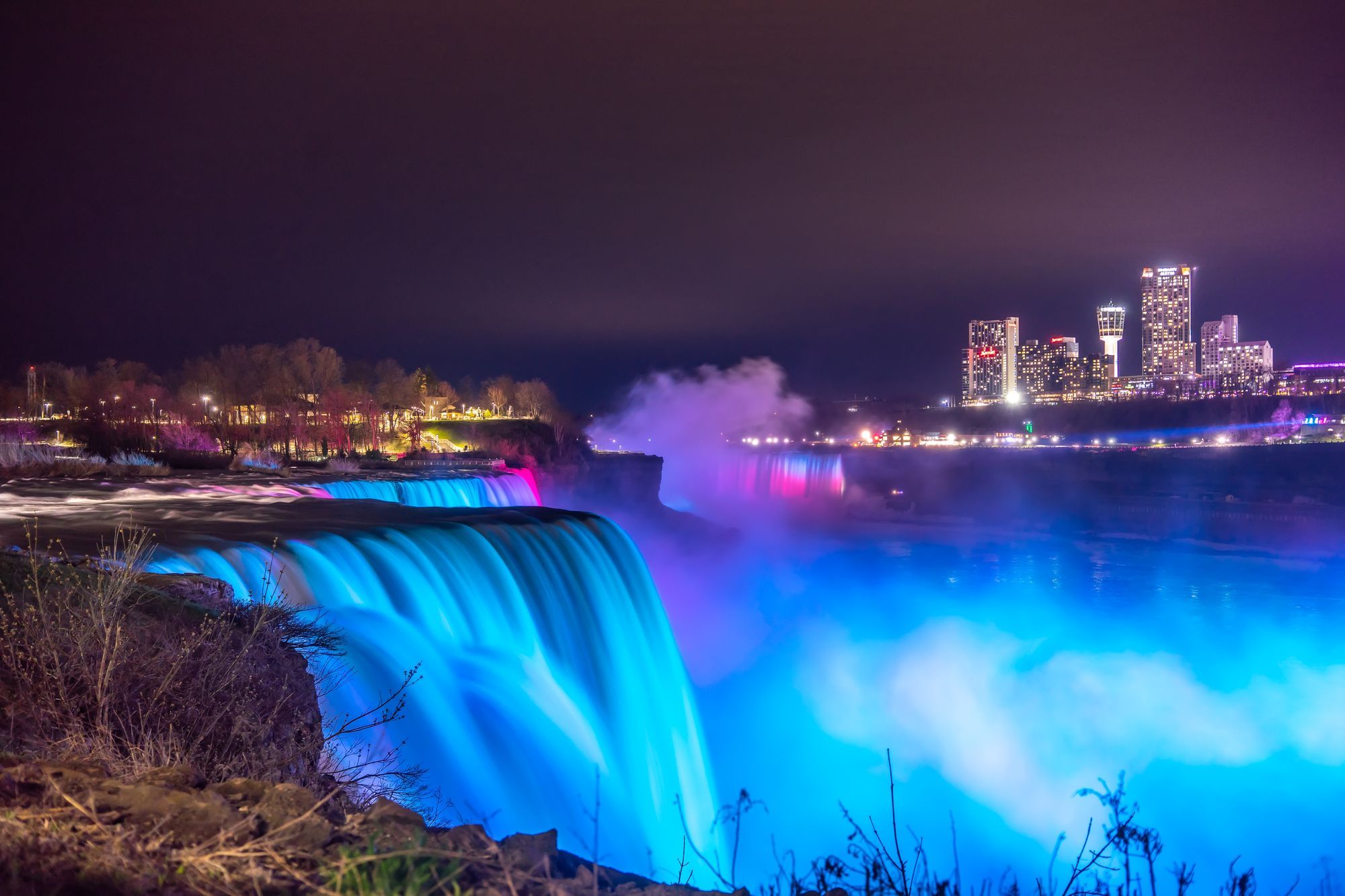 Adventure-Packed Tours
If you're a thrill-seeker or adrenaline junkie, adventure-packed tours such as Zipline to the Falls and Wet Jet Boat Tour provide thrilling experiences sure to quicken your pulse.
Zipline to the Falls is a 60 to 90-minute tour that takes you on a zipline adventure over the Niagara River at heights of 67 meters (220 feet). This unique experience allows you to feel the power and beauty of Niagara Falls from a completely different perspective.
Wet Jet Boat Tour is a 45-minute tour on a state-of-the-art jet boat, taking you through some thrilling Class 5 rapids before ending with the Devil's Hole. With 1,650 horsepower propelling you, the power of the Devil's Hole rapids is an experience you won't forget.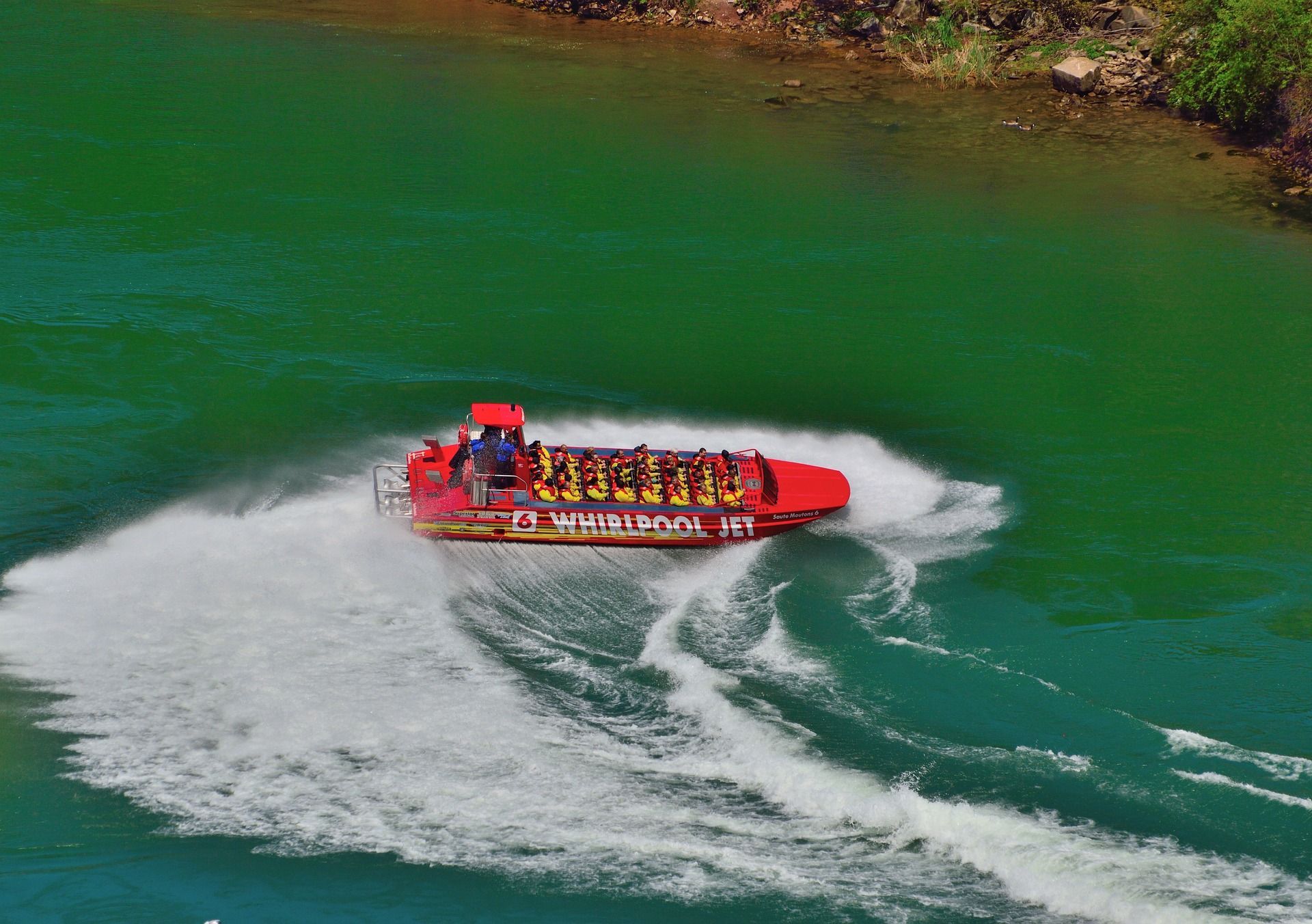 Unforgettable Niagara Falls Private Tours
Niagara Falls private tours provide a more personalized and intimate way to explore Niagara Falls, with customizable itineraries and a tailored approach. This tour, being one of the top Niagara Falls tours, has all the experiences at Niagara Falls already booked and arranged for you, ensuring a hassle-free and enjoyable day.
A private tour allows you to customize the experience to fit your interests and preferences. You can decide where you want to go, what you want to do, and how long you want to stay. This is the perfect way to make the most of your time in Niagara Falls and get the most out of your visit. Another benefit of a private tour is that you'll have a guide who can provide you with information about the area and help you make the most of your time.
A guide can help you navigate the falls, find the best viewpoints, and learn about the history and culture of the area. If you're planning a trip to Niagara Falls, consider booking a private tour with us at Niagara Regional Tours. It's the best way to experience the beauty and wonder of one of the world's most iconic destinations.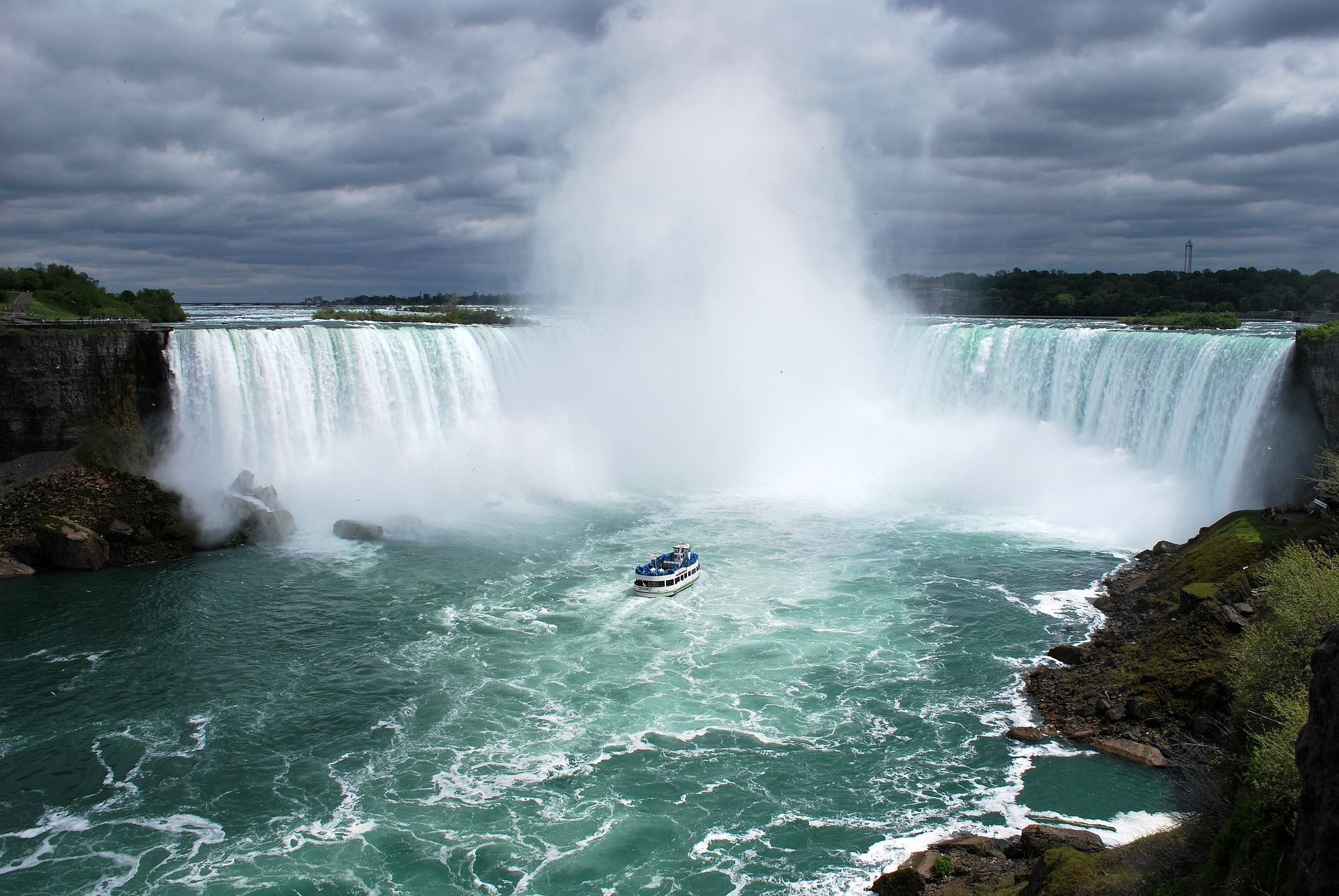 Discover The Hidden Gems Of The Niagara Wine Region
The Niagara Wine Region is famous for its world-class wines, and there's no better way to experience them than on a wine tour. The region is home to over 50 wineries, each with its own unique charm and flavor. One of the most popular wine tours in Niagara Falls is the All-American, ALL-Inclusive Wine Tour.
This tour takes you to four different wineries, where you'll get to taste a variety of wines, as well as enjoy a delicious lunch. You'll also get the chance to learn more about winemaking and sample some of the region's best wines.
No matter what type of wine you choose, you're sure to have an amazing time in the Niagara Wine Region. So pack your bags and get ready to experience some of the best wines in the world!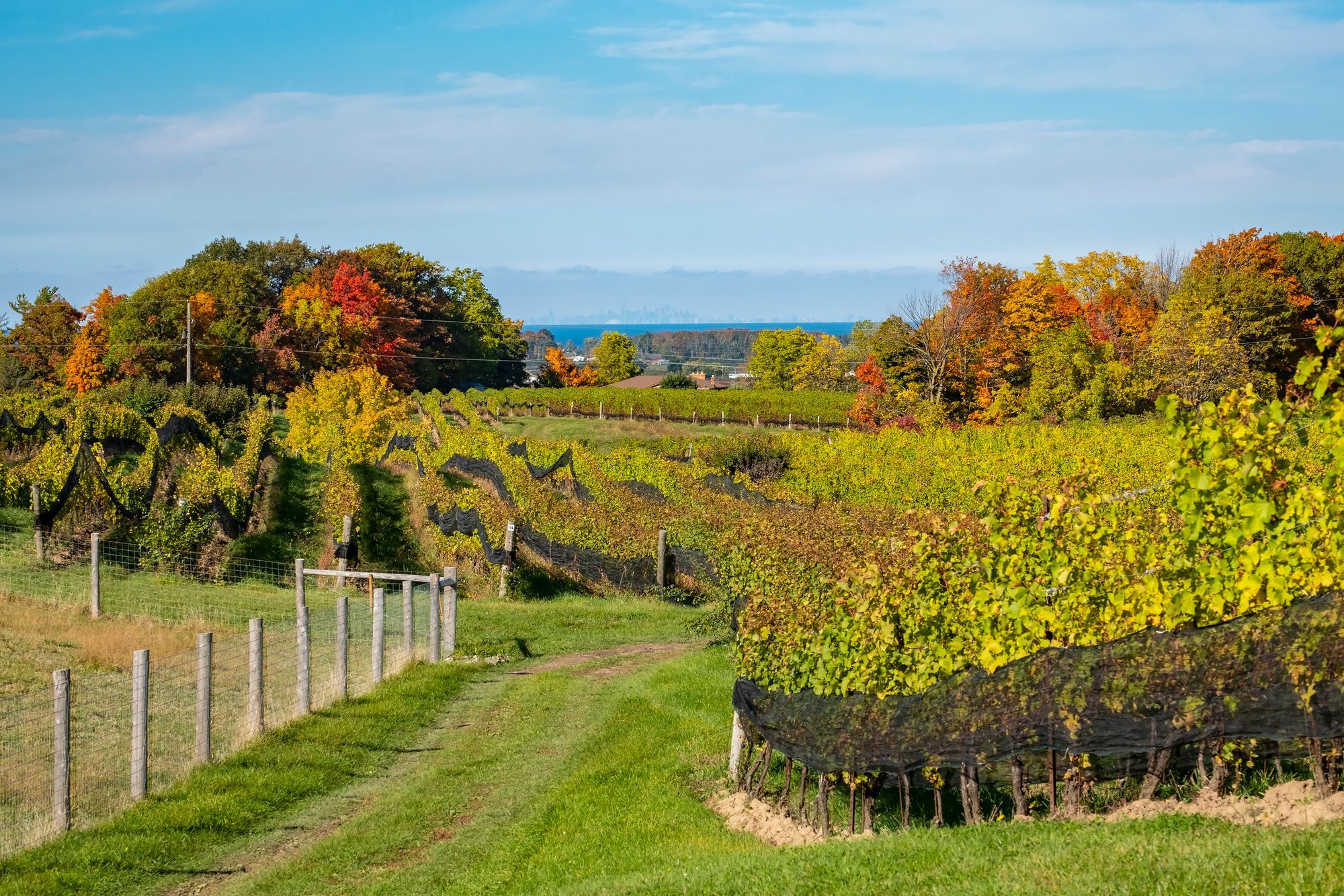 Tips For Choosing The Perfect Tour
In choosing the perfect tour for your Niagara Falls adventure, consider factors such as:
Your interests

Your budget

Available time

The size of your group
Whether you're a thrill-seeker looking for an adrenaline rush, a family exploring together, or a solo traveler seeking a more intimate experience, there's a tour option that caters to your needs.
Keep in mind that some tours may require additional documentation, such as passports for certain combination tours that visit both the Canadian and American sides of the falls. Give thought to any additional activities that the tours offer, like winery visits or helicopter flights, as these may influence your decision on the best choice for you.
Lastly, don't forget to factor in the best time to visit Niagara Falls, which is typically from June to August due to the comfortable weather and the falls being at their most spectacular. However, visiting during shoulder seasons can offer fewer crowds and lower prices, allowing for a more relaxed experience.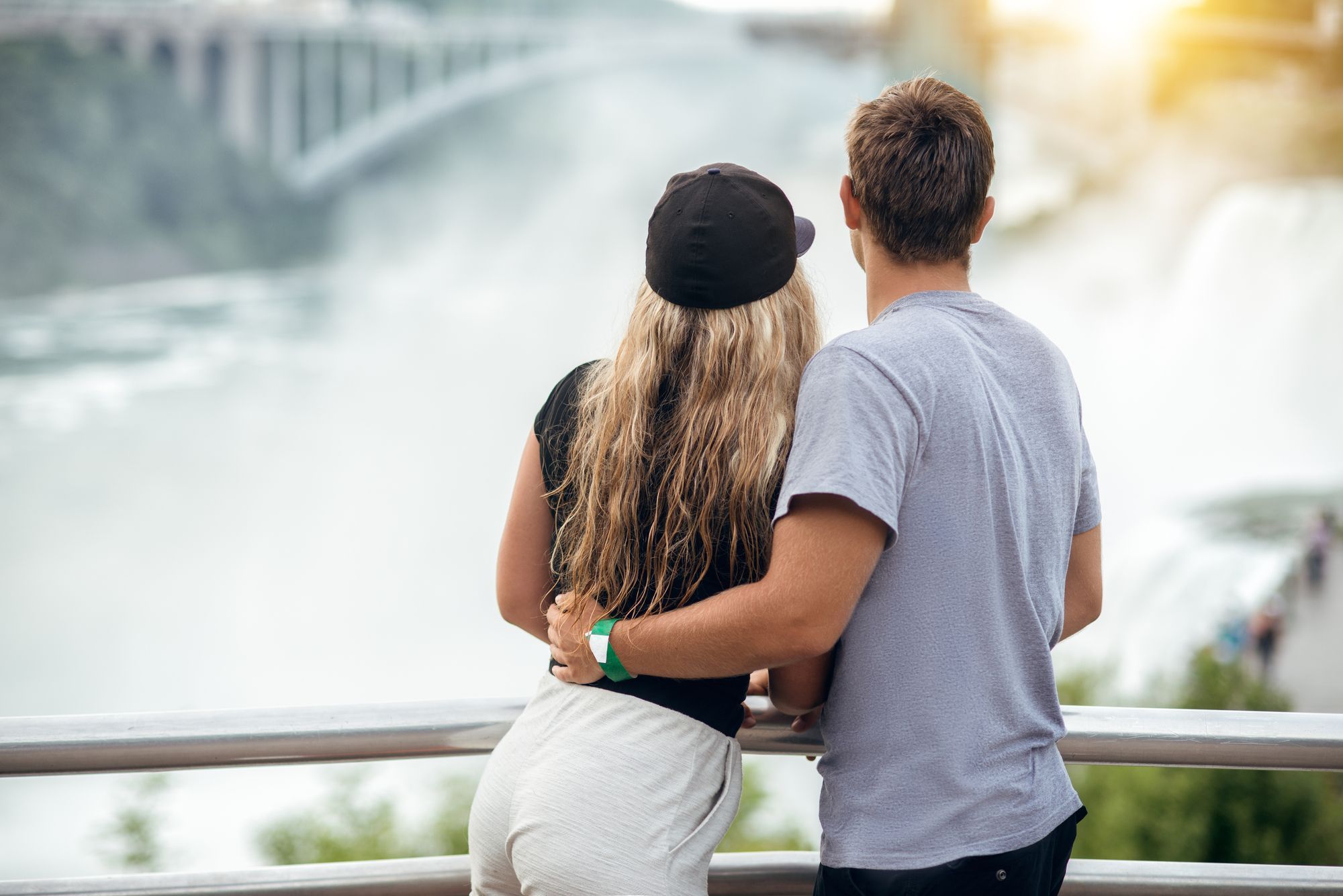 When To Visit Niagara Falls?
Niagara Falls is best visited during the summer months from June to August, characterized by warm weather and the falls at their peak flow. During this period, there are plenty of outdoor activities and attractions to enjoy, making it the ideal time to delve into the beauty of Niagara Falls and its surroundings.
For those who favor fewer crowds and lower prices, the shoulder seasons of spring and autumn present a fantastic alternative. While the weather may not be as warm, the falls are still a breathtaking sight, and many of the popular attractions remain open.
Remember, no matter when you choose to visit, Niagara Falls is a stunning natural wonder that offers countless unforgettable experiences. Whether you come for the iconic boat tours, the thrilling helicopter rides, or the personalized private tours, you're sure to leave with memories that will last a lifetime at the best Niagara Falls attractions.
Accommodation Options Near Niagara Falls
As you plan your Niagara Falls adventure, take into account the wide range of accommodation options to match your budget and preferences. With a spectrum of options from luxury hotels to cozy inns, you're sure to find a comfortable place to stay near the falls.
For a luxurious experience, consider the Hyatt Place Niagara Falls. It offers the following amenities:
Located just steps away from Niagara Falls State Park

A short walk to the Rainbow Bridge

Free WiFi

A welcoming environment for pets
If you prefer a more intimate setting, The Red Coach Inn is a charming option that offers a cozy atmosphere and a convenient location near the falls. With various options to choose from, you can find the perfect accommodation to make your Niagara Falls experience truly unforgettable.

Summary
In conclusion, Niagara Falls offers a wealth of tour options to suit every traveler's interests, budget, and timeframe. From iconic boat tours and thrilling helicopter rides to personalized private tours, there's an adventure waiting for you at this majestic natural wonder.
Now that you're equipped with all the information you need, it's time to embark on your unforgettable Niagara Falls journey! Book your unforgettable adventures with us at Niagara Regional Tours!